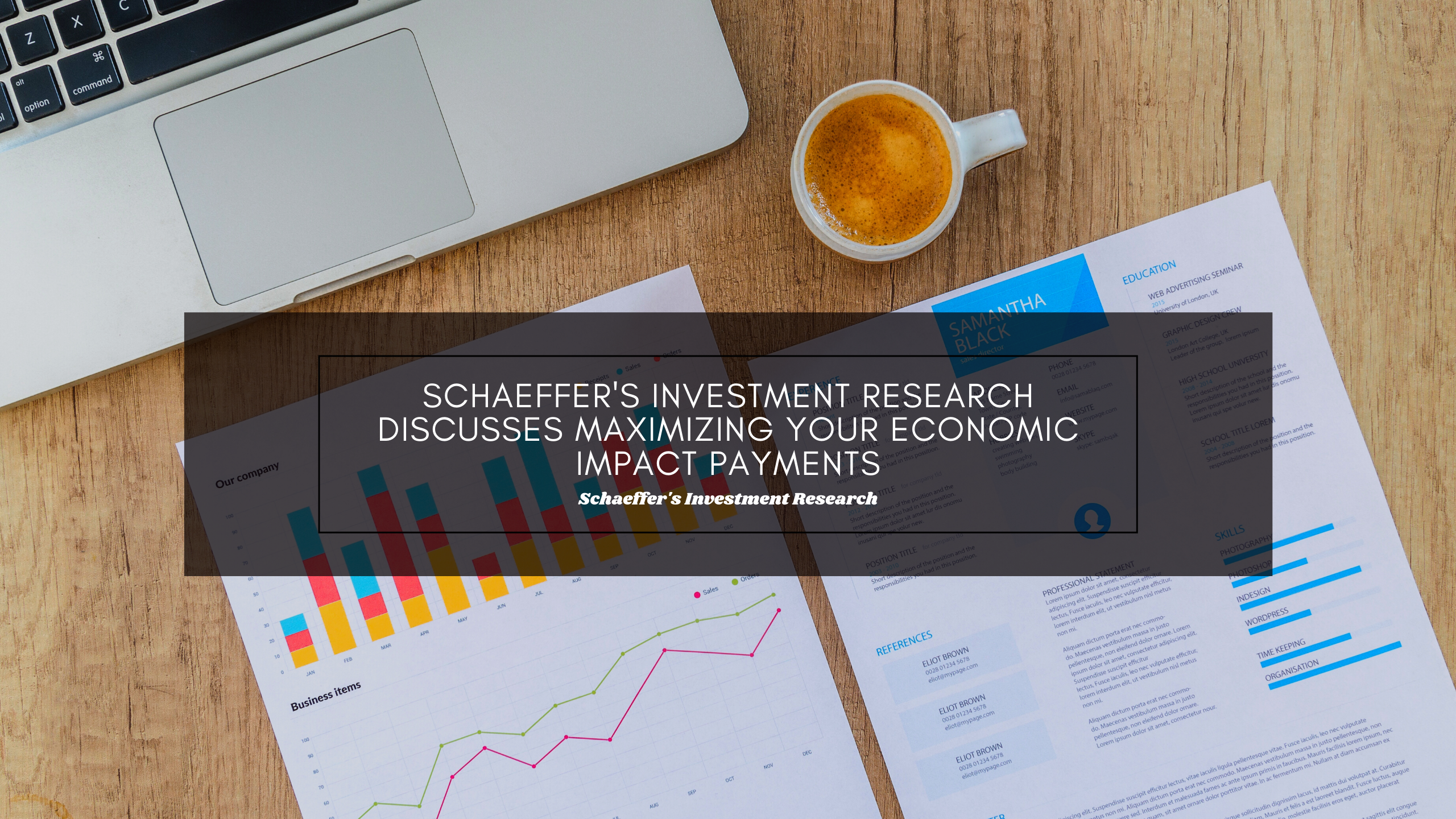 Schaeffer's Investment Research Discusses Maximizing Your Economic Impact Payments
Maximizing Your Economic Impact Payments
The US government response to COVID-19 includes issuing economic impact payments to help its residents weather the financial storm caused by the temporary shutdown needed to prohibit the spread of the virus. This blog from Schaeffer's Investment Research Review examines ways to get ahead financially using the EIPs the US government recently issued. You can pay down credit cards or a loan with the check to save on outgoing interest payments, or invest it in one of the AAAS top stocks priced at $10 or less.
The First EIP
Some individuals who qualify for the EIP have yet to apply for it. Typically, those individuals did not file income taxes in 2019. This means the Internal Revenue Service (IRS) has no data on their income to determine if they qualify. These individuals need to complete a short form on the IRS website to determine eligibility. The first EIP of $1,200 transmits to them via direct deposit, debit card, or paper check if they qualify.
The Second EIP
In late December 2020, Congress approved a second EIP that the IRS began mailing and transferring the first week of January. The second payment equals $600. An individual's qualification for it hinges upon their last income tax return as well.
Using the Money Wisely
Of course, your use of the money depends upon your situation. If you have bills piled up from being out of work, you need to use the money to pay those. If you kept working during the pandemic though and have your bills paid, use the money to get ahead financially.
Credit card bills and loans: If you have outstanding loans of any type, put the money toward paying them off. You could save big on interest payments by making a lump sum payment. This also helps your credit score.
Savings: If you do not yet have at least $1,000 in savings, put the money in a high yield savings account to create an emergency fund.
Investments: If you have your loans paid off and you already created an emergency fund, you should put the $600 to $1,200 into your investments fund.
While the country's unemployment rate did rise to nearly 14 percent at the end of the first quarter of 2020, a dearth of remote work positions has reduced it, although it has yet to fall to the three percent rate it held pre-pandemic, explains Schaeffer's Investment Research Review. That means most people do still work so, for many this provides an opportunity to get ahead